Here at Becker Farms, we have one goal:
to produce safe, delicious,affordable food for our family and yours.

All of your favorites from one reliable source: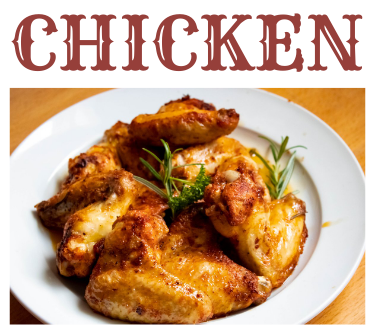 SOLD OUT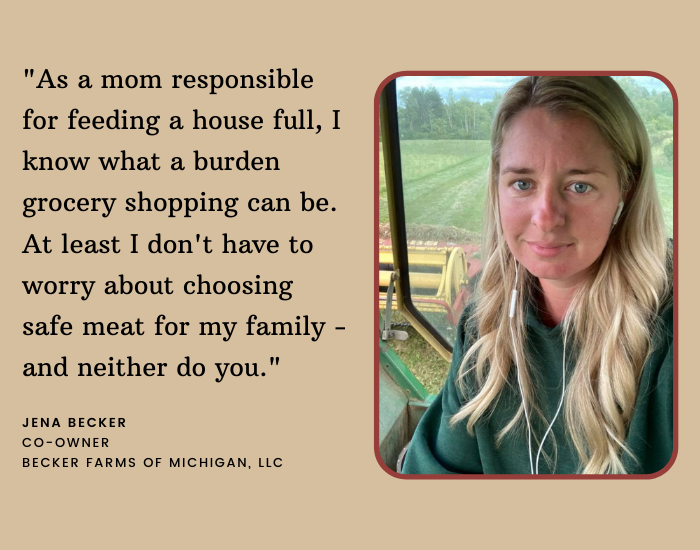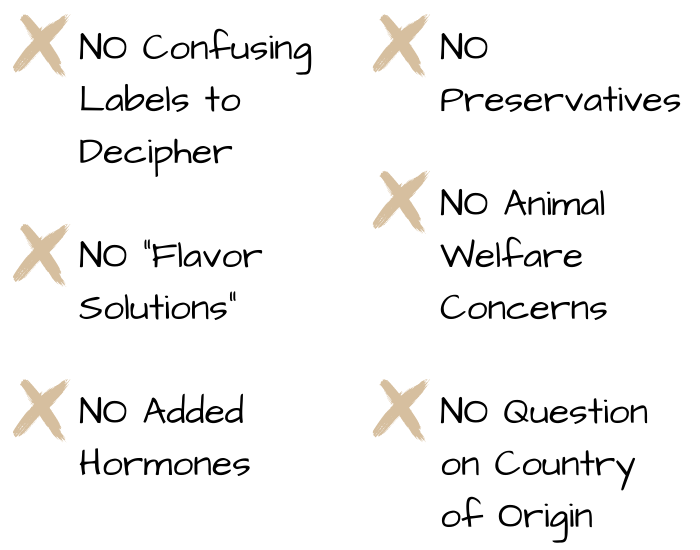 ---
How is our farm different?
COMMUNICATION

We aren't just busy crop farmers who sell a couple cows a year. Meat is our main focus and

YOU

are our top priority! We love it when people want to learn about their food. We'll walk you through the process step-by-step and we are always here when you have questions.

TRANSPARENCY

Ask us anything. Seriously. We have nothing to hide. We'll answer the hard questions. We don't gloss over issues or just tell you what you want to hear. We offer farm tours as well. We want you to understand how we farm and, more importantly, WHY we choose to do things the way we do.

RELIABILITY

We need to eat all year round, and we figure you do, too. That's why we do our best to have meat available so consistently. We continued to fill beef orders every month during the pandemic. We've been here feeding families for almost 15 years now and we have no plans to change.

STABLE PRICING

Our farm is very diversified which means we can better absorb fluctuations in market prices. We grow most of our feed so we have more control over our input costs. We rarely raise prices. We don't care about the "going price," if our costs don't change - your price doesn't change.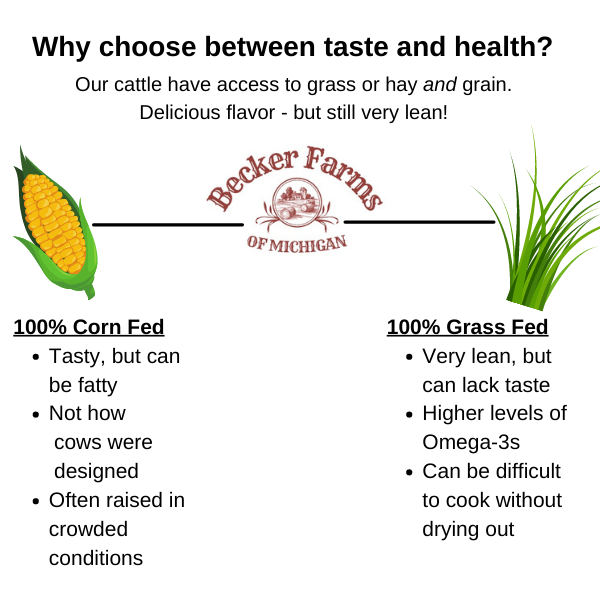 ---
How does it work?



You're welcome to order here on our website or call Jena at 989-325-1718.
This reserves your meat. We ask you to give your word that you won't back out once you officially order.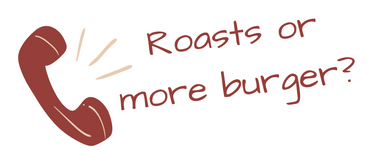 Would you like 5 pork chops per package or 2? Not a fan of roasts but want mostly burger and steaks? Want your chickens whole or cut in pieces? You can do that!
For beef and pork, the processor will call you to go over all your options.
For chicken, Jena will be in touch.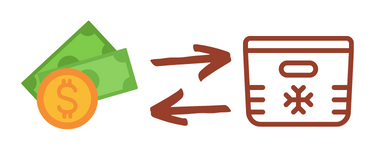 We'll figure your total once we have the exact weight of your meat.
For beef and pork, you'll pay the processor for their services and pay us separately for the meat.
Then it's time to pickup your meat at the location you chose when you ordered. Enjoy!
Here's what our customers have to say...
"Your beef is amazing!!"
                 -Ruth Kilburn-Doxey

"We purchased a quarter beef and it has been the best tasting beef ever! I recommend to everyone."
                               -Joy Waineo

"Picked up our first quarter today. First steak was awesome!"
                        -Kimberly Cody
"Great meat! Great people to get it from!"
                     -Andria Babcock